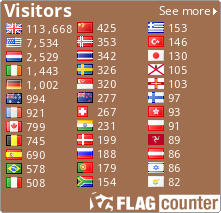 be welcome
be comfortable
be yourself
you're welcome at three farthings
A very warm welcome to Three Farthings, a private hideaway for men and women who appreciate the naturist lifestyle. Here you can relax 'au naturel' and enjoy five star hospitality.
We are located just outside Hastings, East Sussex, in a small village between the historic towns of Battle and Rye, about an hour south of London.
The detached bungalow has all the modern conveniences and boasts a secluded garden with a large wooden deck, sun loungers, dining area, an outdoor hot shower and a hot tub which is available all year round and kept at a temperature of 37ºC.
The naturist beach at Fairlight Glen is only 2 miles away and the area around us is perfect for walks through the stunning countryside. The 1066 Country Walk is right on our doorstep.
The asian room has a four poster super king size bed and is decorated in warm colours, with Indian silk/woollen rugs, Thai silk curtains and cushions. Amenities include a flat screen TV and a trouser press. Crisp white bedlinen, fluffy towels and bathrobes are provided for your comfort.
The en-suite shower room has a wash basin, a toilet, underfloor heating and a spacious electronic shower.
From this room you have direct access to the secluded garden and the hot tub.
"The mini holiday after moving was what I needed but your hospitality goes far beyond the normal. The way you have approached the use of Three Farthings for the good of others is wonderful and with the added benefit to your guests it makes it even better than you probably intended."
your room at three farthings
The english room is ideal for the travelling business person and for those just wanting to relax and unwind. The room has a double bed with a VI Spring mattress and fitted cupboards. Crisp bedlinen, fluffy towels and bathrobes are also provided. The newly refurbished shower room with underfloor heating and a large walk-in shower is across the hall.
The bedroom is located on the front side of the house which is on a quiet country lane. To guarantee your privacy the windows are fitted with privacy blinds.
Complimentary paraben-free organic toiletries scented with pure essential oils are provided in the shower rooms and at the outdoor shower.
Our room rates including breakfast
£109 (single) or £129 (double) per night for the English room
£169 (single) or £189 (double) per night for the Asian room
The Asian room can be booked for a minimum stay of two nights
Please note that only one room is available per booking
and you will be our only guest(s)
Profits of your stay with us are donated to charity
your massage at three farthings
Enjoy a naturist massage in our dedicated therapy room for the ultimate in relaxation. More information can be found on our massage page.
Please contact Theo on 07722 321 359 or 07757 375 522,
or send an email to schedule your massage appointment.
Massages are available to resident and non-resident guests.
Two- and three-day massage courses including naturist accommodation and light lunches are also available.
"Your hospitality and accommodation are just wonderful
and I look forward to staying with you again.
Everything about Three Farthings is first class,
especially the massages, worth a visit just for them!"
your stay at three farthings
During your stay at Three Farthings you can completely unwind and relax. Enjoy the garden and top up your all-over tan or have a relaxing massage. Gaze at the stars from the hot tub at night. Have a chat with your hosts, read a book, watch TV or a DVD or use the complimentary WiFi internet. We will be around to make sure you are comfortable!
Maybe you would like to visit a few places of
interest in the area today? There is a lot to see
and do and depending on your interests we can help you decide. Or perhaps you prefer to stay in to relax and enjoy the house, garden and hot tub. Or even spend some time learning how to give a massage.
The choice is yours!
"You are both great conversationalists and have many varied subjects and interests – yet you allow one to be in their own space when needed. Thank you for the friendship and the wonderful time spent with you both."
your hosts at three farthings
Your hosts at Three Farthings are Theo and Ken.
We decided to open our home to other naturists to offer them a place
to be themselves and to raise funds for various orphanages in Indonesia.
We enjoy socialising, looking after people and are very happy to share
our home with (new) friends, regardless of age, gender, looks or sexual
preferences. Those who are new to naturism are also most welcome.
We provide a safe, discreet and non-judgemental environment for all
our guests.
Please note that Three Farthings is not an hotel or a (gay) B&B.
You will be staying in a male naturist household.
We offer a non-smoking environment for people who appreciate and respect the naturist lifestyle. Everything will be done to make you feel comfortable and at home during your stay with us and we look forward
to meeting you and welcoming you (again) soon!
Theo and Ken
Three Farthings
The place to B&B
Please contact us if you need more information
or if you would like to make a booking
+44 7757 375 522
"How can we thank you enough for the lovely experience?
The days with you, in your wonderful home, will be in our memory
for a very long time. You both pampered us beyond any possible imagination, from your warm "welcome" to the last "take care".
We know you worked really hard for everything you offered us:
every little detail was absolutely perfect!
Thanks for giving us all the space we needed to feel at home."
this website was last updated on 1st April 2023
your breakfast at three farthings
Breakfast of your choice will be served in the garden (weather permitting) or in the dining room. Fresh fruits, breads, marmalades, eggs and sausages are locally sourced and organic where possible. We are happy to cater for guests with special dietary requirements.